Chronscast is the official podcast of SFF Chronicles, the world's largest SFF community.
Each month my co-host Chris Bean and I take a deep dive into some of the classic genre texts and films with some special guests from the world of fantasy, science-fiction and horror. We take a particular interest in the mechanics of writing genre books, and how to navigate the industry, but hopefully any genre fan will take something new and fresh from our talks.
You can listen to Chronscast at Anchor, or on your usual podcast provider, or simply use the player below. Please give us likes, subscribes and reviews as this helps to bump the show up the listings.
And sign up to the world's largest SFF community for free at SFF Chronicles.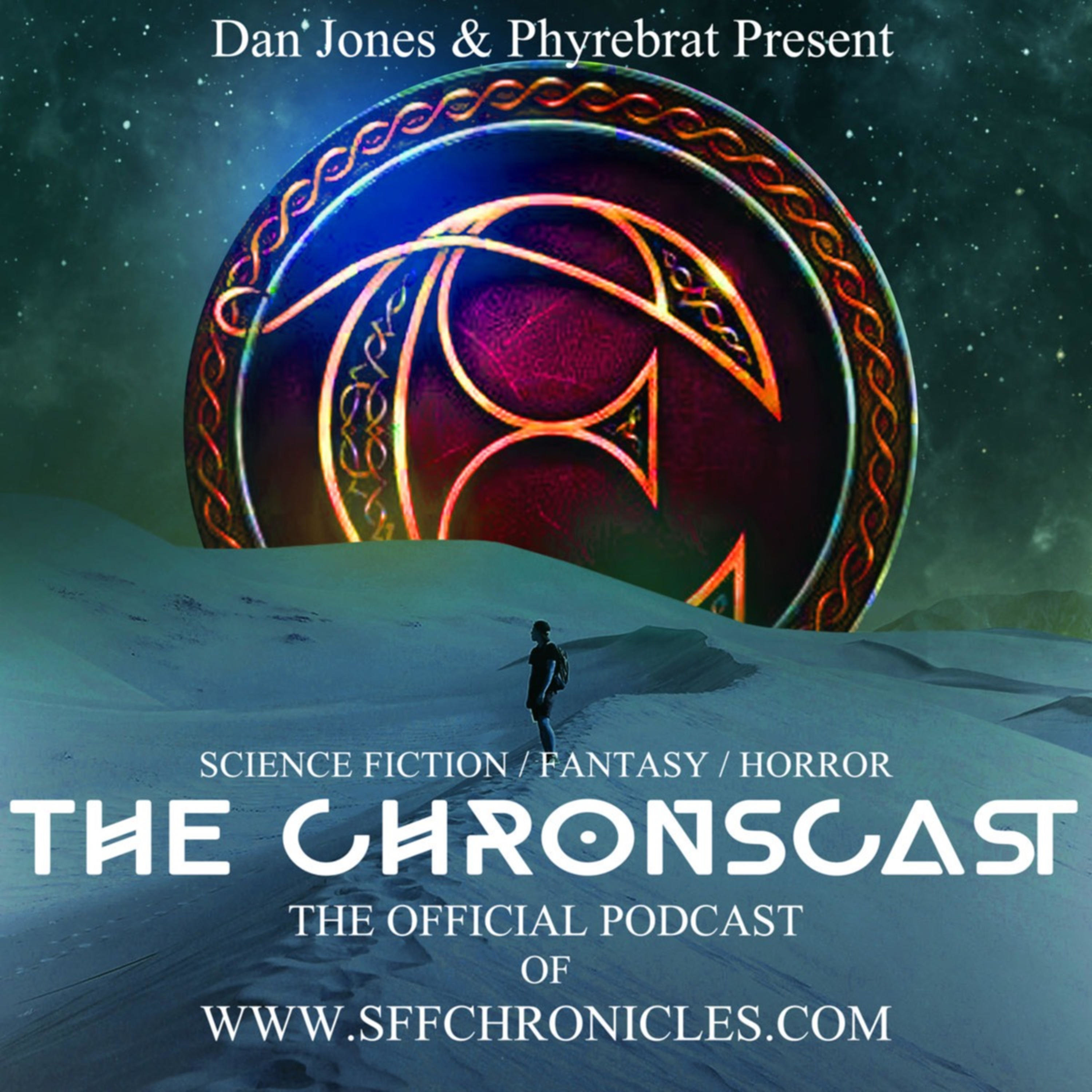 Coronation Special! Titus Groan with Toby Frost
–
Chronscast
It's Coronation Day! Well, not quite. But in the UK we are steadily approaching the moment when the king, Charles III, formally takes the Oath and is crowned. This month we're tackling Mervyn Peake's Titus Groan, the first book in the seminal Gormenghast series. Titus follows the birth of the titular character and the first eighteen months of his life, which culminates in a very strange, ersatz coronation of its own. Joining Pete and me as we clamber across the rooftops and sneak through the dungeons of Gormenghast is the author Toby Frost, best known for his the Space Captain Smith novels, Dark Renaissance fantasy series, and Straken from the Warhammer 40K universe.We consider the sprawling castle-state of Gormenghast and it means when the old and new clash head-on, and specifically what it means when the ossified state, for so long indulged in its own wilful blindness and ritualised behaviour, comes into contact with the shock of the new, especially when the "new" – in this case, the kitchen boy Steerpike) is violent, psychopathic, and ruthless. We consider the utterly bizarre and grotesque cast of characters, from the wilfully blind, Prospero-like Earl Sepulchrave, who ostensibly rules the castle, to the ensemble of witless, violent, and occasionally noble people who live beneath his crumbling sovereignty. And we consider Titus himself, a marginalised titular character if ever there was one, who only appears as a baby, and yet whose coronation the book slowly builds to.Elsewhere, The Judge considers the coronation as a way of revivifying the state, just as we mentioned when discussing Excalibur last month). She considers the Crown Jewels, the Coronation Oath, and how the relationship between the Crown and its subjects has changed over the centuries. To see how a real monarchy like the House of Windsor can stop itself from becoming a fossilised version of itself a la Gormenghast, The Judge shows how the coronation is a living, shifting thing, where rituals, symbols and laws either change or stay the same to maintain a crucial balance between antiquity and modernity.Though Bean is away this month he's still here in spirit as he won the 75 word challenge this March with his entry The Death Of Ageing, and The Martian Space Force find unexpected kindred spirits in the crazy, smelly, stupid inhabitants of Gormenghast.Next monthNext month we'll be joined by the winner of the British Fantasy Award and one of the brightest lights of modern fantasy, the author RJ Barker, who will be talking with us about one of his greatest loves, Richard Adams's Watership Down.Index[0:00:00 – 56:42] Interview Part 1[0:56:43 – 0:59:59] Skit[1:00:00 – 1:15:05] The Judge's Corner[1:15:06 – 1:16:21] Challenge Winner[1:16:22 – 1:55:25] Interview Part 2[1:55:26 – 2:00:40] Credits and close